A little bit about us ….
Beauty Haven is a unisex clinic based on the Stranmillis Road, just 1.5 miles from Belfast, a 15 minute walk from the city centre. We have a team of four therapists, three of whom carry out laser treatments, Hilary and Emma have been working at Beauty Haven since it opened, with Deirdre joining us 2 years ago. Megan is new to our team and is always on hand to carry out a variety of non laser treatments.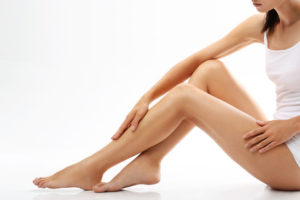 We endeavour to ensure our clients feel special and are treated by the same therapist at each visit, something that we feel is important to allow us to closely monitor treatment results and ensure consistency of treatments.
Given the nature of some of the treatments, we understand that for our clients it is good to get to know your therapist and feel completely at ease. Its an added bonus, that as we are based just outside the centre of Belfast, you are unlikely to bump into a friend or colleague just following a treatment. We often like to keep these things to ourselves AND Parking in Stranmillis is FREE.
Our laser system …
We have been offering laser treatments since 2005, and upgraded our laser system in 2016 to the brand NEW Sirius system. The system offers:
Faster treatments
Due to the large spot size applicator we can now treat large areas such as the legs or back in a much shorter time. For example, a full leg laser hair removal treatment can now be done in just 40 minutes, a bikini line in 15 minutes and a male back in 30 minutes, it is now possible to have a treatment in your lunch hour.
Painless treatments.
No need to worry about painful treatments, these treatments require no down time and are practically pain free.
Effective results
Read some of our testimonials from past customers who have been satisfied with the outcome of their treatments at Beauty Haven.
"Very professional salon, with fantastic staff" – Pamela
"Very professional, friendly and great treatment as usual" – Bernadine
"Fantastic, made me feel instantly at ease, thanks again, will be back" – Ria
"Always excellent service and friendly staff" – Jane
"Always excellent service, I wouldn't go anywhere else" – Rachel
"Thank you, a lovely welcome, professional care and treatment at the best salon in Belfast" – Jane
Why choose us for your laser hair removal treatments …
We will give you an honest opinion regarding your suitability for treatment and set realistic expectations.
You will be treated by the same therapist at every treatment.
Our results are unrivalled with 100% of our customers stating they have been happy with their treatment results.
If you are offered a better price somewhere else, we will price match as long as the competitor is based in Northern Ireland and the laser system is comparable.
We offer referral a program and a loyalty scheme.
We are an RQIA registered salon, we have annual inspections to ensure safely and training are of a high standard assuring you of the best treatments. Our inspections can be viewed by visiting www.rqia.org.uk
To book your FREE consultation and patch test call us on +44 (0)28 9066 6628 and don't forget to keep an eye on our website for our monthly special offers.