Christmas is fast approaching, and trying to buy unique and thoughtful presents for everyone can be a daunting task!
We love gift guides to get inspiration and ideas that we may have never thought of ourselves, so here is our Gift Guide for the man in your life 🙂
Luggage
I think it's quite hard to find nice luggage for men, other than plain black suitcases or duffle bags. ASOS.com has a great selection of bags for men. One of my favourites is this Barrel Bag with wool highlight. It's only £30!
Scarves
An accessory that most men are happy to wear – especially when the cold weather comes in! We all love this reversible one from Topman, and it's only £14!
Body Kits
Here in Beauty Haven we have a wonderful Dermalogica Body Therapy gift set at £17.50 which includes Conditioning Body Wash, Body Hydrating Cream and Exfoliating Body Scrub. Dermalogica is completely unisex but this gift set is something that most men wouldn't buy themselves. Plus you can always use it too 😉
Shaving Kits
We also carry the Dermalogica Shave Kit at £43.50. This includes Daily Clean Scrub, a dual action exfoliating cleanser with a beard-lifting lather for a closer shave; Pre Shave Guard, a cooling cream which shields skin against razor irritation; Soothing Shave Cream, calms and lets razor get super close without skin feeling sore and finally Post Shave Balm, a cooling, lightweight gel to help reduce redness and ingrown hairs.
Fragrance
The advantage to buying fragrance for the man in your life, especially if it's a boyfriend or husband, is that you get to pick the smell – so you'll definitely like it!
Books
I think buying a book for someone can be a very personal thing, and looks like (even if you haven't…) you've put it quite a bit of effort choosing the perfect one! Urban Outfitters have a brilliant range of interesting books that you wouldn't come across elsewhere.
Technology
Everyone loves technology of some kind, but even more so if it has more than one function! I love the idea of this portable USB 3-in-1. It can charge a range of phones, is a handwarmer AND a torch! How amazing! We found this on iwantoneofthose.com for £19.99.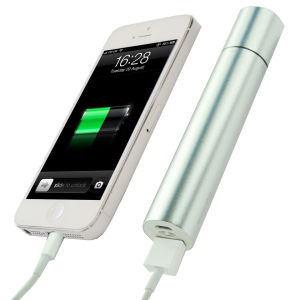 Good luck buying for the man in your life this year, and please don't hesitate to call into the salon for more inspiration from our festive gift sets 🙂