New Year, new beauty products making their debuts in 2017.  Like many beauty buffs we look forward to the New Year to see what new products will become available for us to add to our beauty arsenal.  With so many new products being released each month it can be hard to decide which ones you should hit or miss.
Take your beauty routine to the next level with our list of amazing beauty newbies to try in 2017 that have really got us excited!
Dermalogica Daily Superfoliant
Love Daily Microfoliant?  Meet it's sister Daily Superfoliant!
The next generation of exfoliator, this delivers your smoothest skin ever as well as counter acts the damaging effects of pollution, known to accelerate skin ageing.  Charcoal purifies the skin by pulling out existing pollutants, while red algae help guard against further damage.  This is a must-have exfoliator especially for city dwellers!
Available now.  RRP £55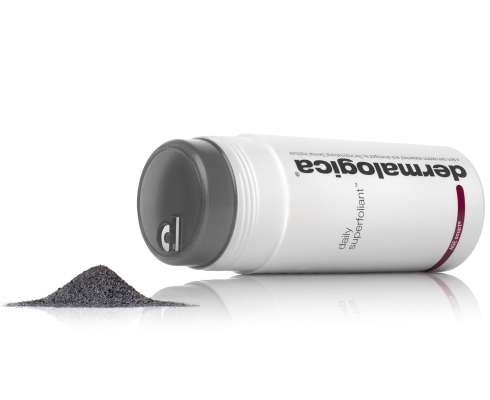 Charlotte Tilbury Instant Magic Facial Dry Sheet Mask
Always delivering innovative makeup and skin care, this latest offering from Charlotte Tilbury is no exception.
Dubbed by Charlotte herself as 'the mask of the future', it promises expert facial results in just 15 minutes.  Completely dry to the touch, the ingredients are only activated once the mask sheet is placed over the face and massaged in for 30 seconds.  Great if you find mask application messy and it can be reused up to 3 times!  Delivering hydration, brightness, smoothness and lift – it ticks all the boxes for your skin to look radiant.  AND if it's good enough to use on Nicole Kidman at the Golden Globes then we think it's definitely worth a try!
Set to launch in March 2017
Jane Iredale Mystikol® Powdered Eyeliner
Do you want an eyeliner that can create a perfect rich line or a long-lasting smoky eye?  The all new and improved Mystikol® eyeliners from Jane Iredale can do just that with their built-in brush stored cutely in the cap.  The brush is the ideal size to perfect strong lines and can also be used to smudge out smoky eyes making your make up looks easier than ever to achieve.  Not only that, but the rich powder/cream formula makes a shadow that won't fade, crease or smear.
Available now.  RRP £22
MAC Lip Scrubtious
The latest offering from MAC comes in the all new Lip Scrubtious, a collection of 5 different fruit scented sugar based exfoliators.   Ideal for your lips during the cold Winter months, they gently buff away dead, dry and flaky skin to leave you with a smooth and hydrated pout!
Available now.  RRP £12.50
Rewind back to the late 90's, eye gloss was THE product to buy believe it or not.it was seen on everyone from the Spice Girls to Gwen Stefani. The trend was far from perfect –  the formulas were sticky and sometimes migrated through lashes and into the eye, forming a slippery veil across the eye ball. Nice.
YSL have come up with a new non-sticky eye gloss that'll offer all the sheeny, shiny joys of eye gloss without the misery of being slightly blinded while wearing. YSL Eye Gloss Smudger, £18.50, is designed to be applied either on a bare eyelid to add lustre or over eyeshadow for a wet effect. It can be used across the entire lid from lash to brow, or close to the lash line to up the ante on your eye make-up. Whichever way you go, adding eye gloss is the speediest update to a make-up look you'll find.If you can get your hands on this snap it up, it seems to be sold out everywhere.