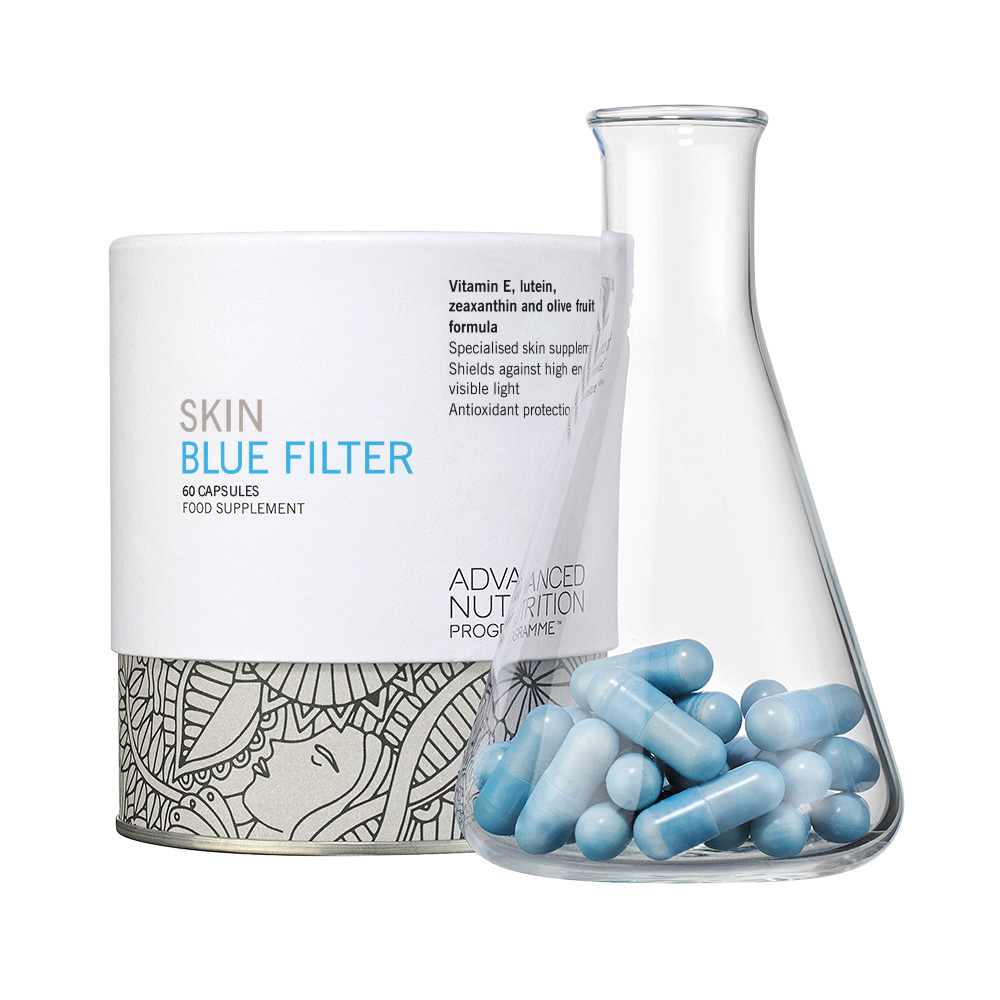 Skin Blue Filter
£48.00
Did you know, skin-damaging UV makes up only 5% of sunlight, while blue light makes up 30%? You've heard of SPF, now meet our pioneering SBF (Skin Blue Filter) supplement.
Skin Blue Filter features a fusion of cell-protecting nutrients and targeted antioxidants** encased in blue capsules derived from spirulina extract.
Excessive blue light exposure can accelerate the signs of ageing, speeding up the appearance of lines and wrinkles while triggering uneven skin tone and damaging the lipid layer of the skin.
This one-a-day capsule is suitable for all skin types and helps protect from the impact of blue light while feeding all layers of the skin to help deliver protection and anti-inflammageing benefits.
60 Capsules
Benefits
Protects our skin from blue light impact by up to 60%*
Shields against premature signs of ageing (lines, wrinkles), uneven skin tone and skin barrier.
Helps target the appearance of discolouration
Helps improve skin tone, increase skin luminosity, and increase elasticity
Targeted vegan-friendly team of antioxidants**and cell-protecting nutrients for all skin types
Recommended for those living in high-environmental exposure areas
Biotin (vitamin B7 ) contributes to the maintenance of normal skin
Directions
Take one capsule daily with a meal.
Contraindictions
This product should not be used as a substitute for a varied and balanced diet and healthy lifestyle.
Do not exceed the stated daily recommended intake
Do not take if you are pregnant, breastfeeding or planning a pregnancy
If you are under medical supervision, please consult a doctor before use.
Keep out of reach of children.
Allergens
None