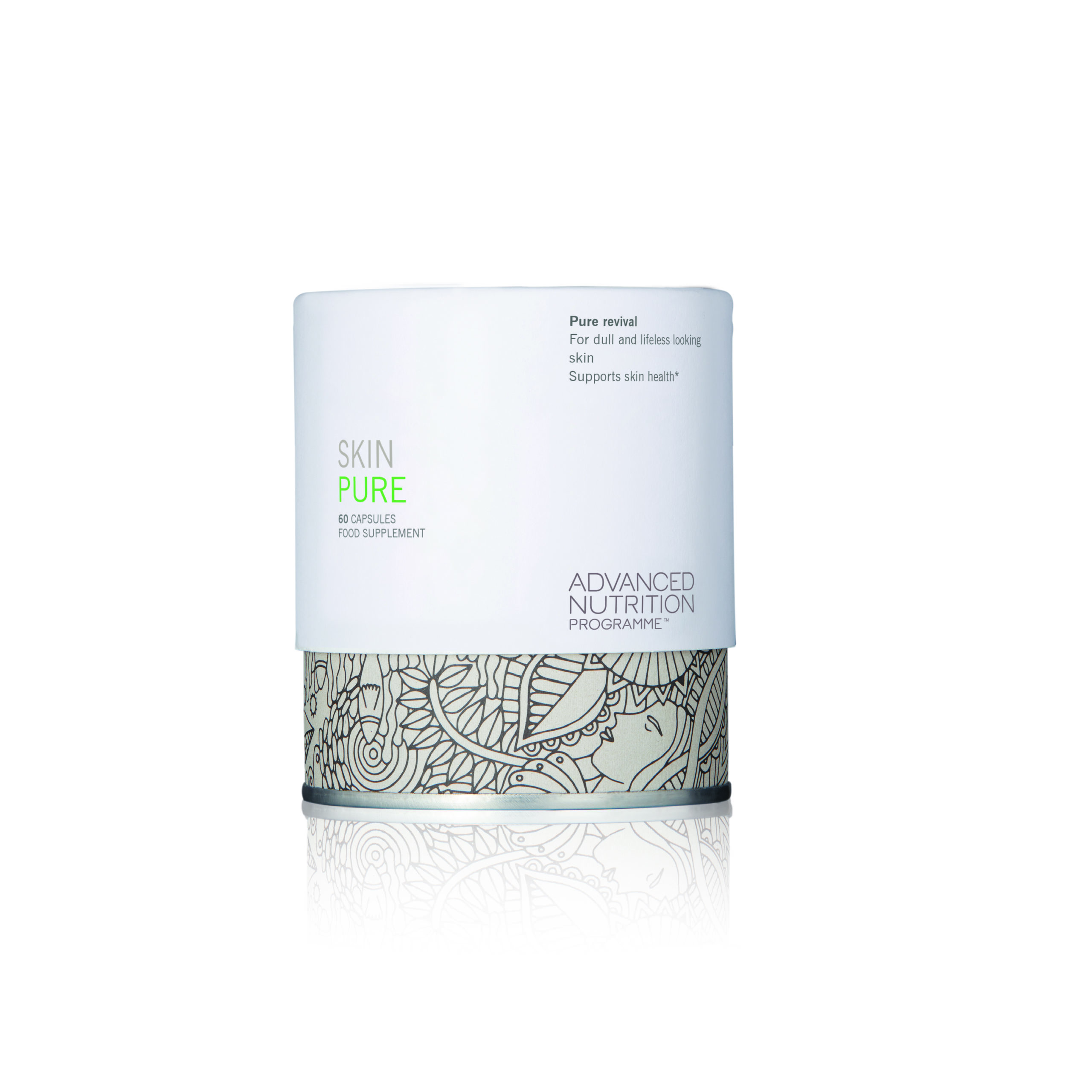 Skin Pure
£28.00
Skin Pure is a supplement for those who want to brighten their complexion. The liver is the body's main detoxifying organ and research has show that liver function can affect your overall health, which may be reflected in your skin's appearance.
It contains choline biotin and B vitimins which which supports normal liver and help maintain healthy skin.
Key benefits:
– Revives skin leaving it looking bright and clear
– Supports and maintains healthy skin
– Supports liver function
Suitable for skin struggling with excess oil and also for those looking for detox supplement following times of excess.
Pack contains 60 capsules. Take two capsules daily with food or as your health professional advises.
Do not take if you are pregnant, breastfeeding or planning a pregnancy. If you are under medical supervision, please consult a doctor before use. The product should not be used as a substitute for a varied and balanced diet and healthy lifestyle. Do not exceed the stated recommended daily intake. Keep out of the reach of children.