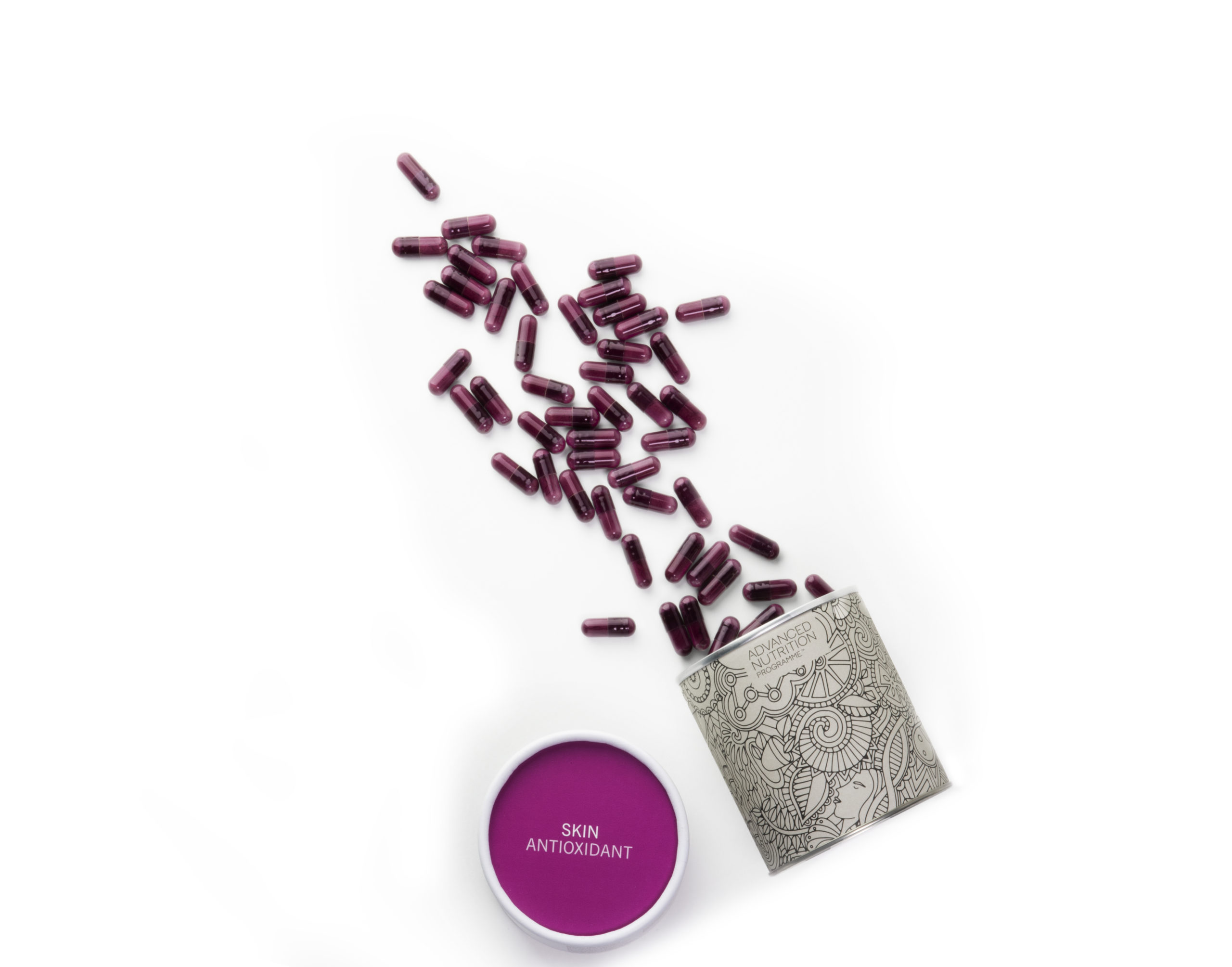 Skin Antioxidant
£36.00
Helps to protects your skin from premature ageing.
Safeguard your skin from the inside out. Our Skin Antioxidant supplement is formulated with seven plant nutrients including bilberry, turmeric, green tea, grape seed, lutein, beta-carotene and lycopene.
Just as plants need antioxidants to protect them against damages from external aggressors, so does your skin. Any source of light, even artificial and blue light from devices, creates free radicals which can cause premature ageing. Encased in capsule derived from purple carrot extracts, this clever supplement provides a daily dose of seven plant extracts.
Key benefits:
– Helps to safeguard your skin from the inside out
– Helps to keep it looking younger for longer
– Packed with seven plant extracts
– Suitable for vegans and vegetarians
– Encased in clean purple carrot capsule
Suitable for all skin types and all stages of adult life.
Pack contains 60 capsules. Take one capsule daily with food or as your health professional advises.
Do not take if you are pregnant, breastfeeding or planning a pregnancy. If you are under medical supervision, please consult a doctor before use. The product should not be used as a substitute for a varied and balanced diet and healthy lifestyle. Do not exceed the stated recommended daily intake. Keep out of the reach of children. For allergens, see ingredients on packaging.