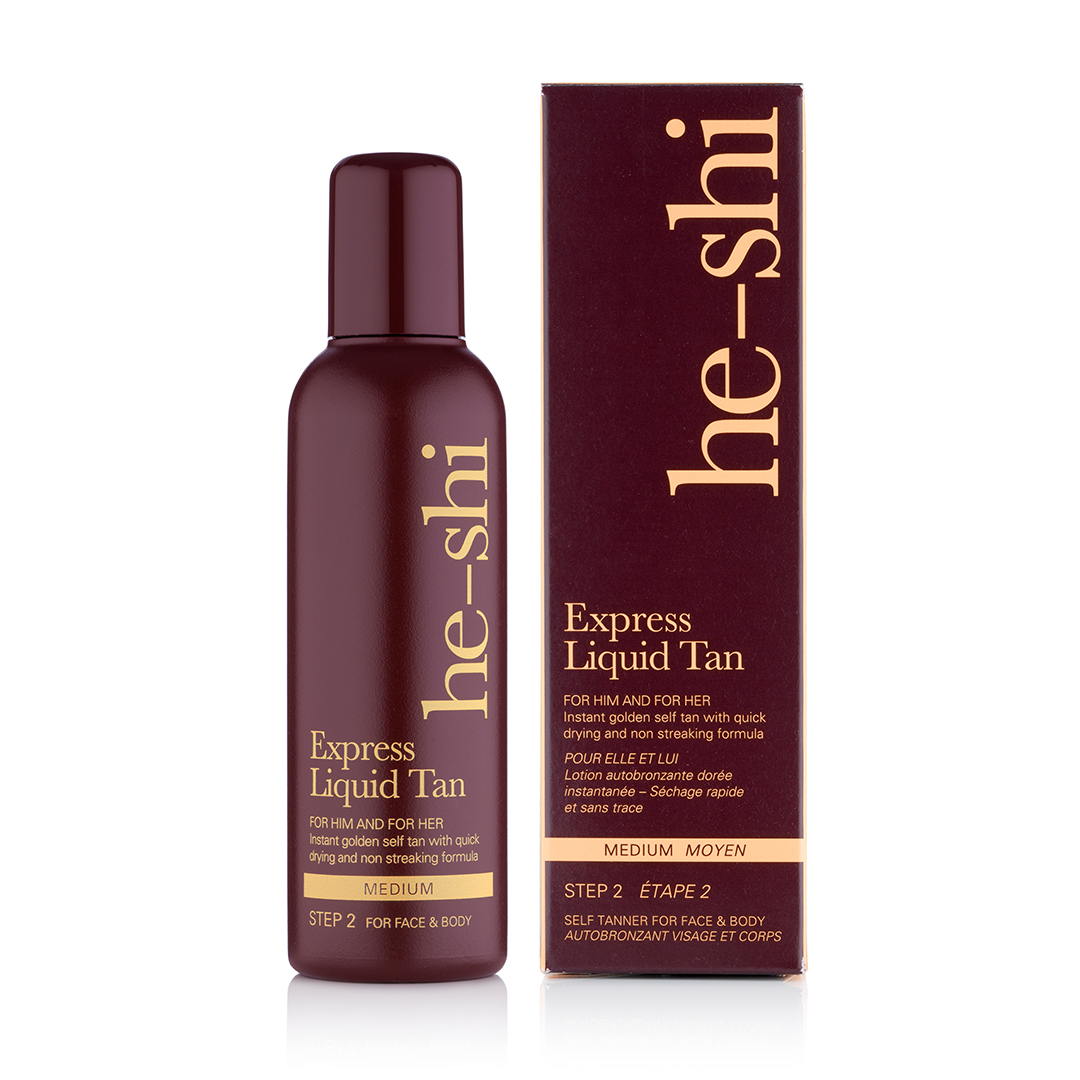 He-Shi Express Liquid Tan
£21.00
HE-SHI EXPRESS LIQUID TAN;Award winning, he-shi Express Liquid Tan is the original iconic tanning liquid. An incredibly hydrating, lightweight formula which dries in seconds, lasting 7 to 10 days. It's 'see where it goes' formula means you can be confident of no tell-tale streaks or patches. Containing 100% natural tanning actives he-shi Express Liquid Tan gives a medium finished result which can be layered to achieve a darker colour. The Express Liquid Tan has been awarded "Best Self Tanning Product" by COSMOPOLITAN.
He-shi products are vegan and cruelty free. Formulated without alcohol, parabens, palm oil, mineral oil and sulphates. Products include the highest grade of natural ingredients possible to give a natural looking flawless tan.;
SKIN LOVING INGREDIENTS
98% natural ingredients
Suitable for face & body
Medium colour that can be layered for a more intense colour
Contains Glycerine for ultra hydration and even fade
Moisture Lock Technology locks in moisture and hydrates and nourishes the skin for a longer lasting tan
Directions:
Exfoliate skin 24 hours before use
Apply to clean, dry, unmoisturised skin
Using a he-shi Tanning Mitt, cup the mitt and apply a little liquid to the foam side of the mitt
Glide the mitt over the skin blending the liquid in circular movements. No streaks, no patches, just 'quick and easy' tanning
Shower off after 6-8 hours
Moisturise daily to prolong and revitalise your tan.